Paediatric First Aid Somerset
If you are looking for paediatric first aid training in Somerset, you're in the right place. At Lightning Training Solutions, we specialise in providing a range of paediatric first aid courses which include a selection of industry and environment specific paediatric first aid. We can provide the courses at our fully equipped first aid venue, or we can visit your premises to carry out the training, for more information, call our team today.
The paediatric first aid course that we provide is specially designed for those who work as teachers, nursery nurses, childminders and teaching assistants in the care of children. It will also help those who look after children to administer first aid should they need too.
Paediatric First Aid Training across Somerset
The Paediatric courses that we specialise in are for those who need to identify and manage emergency situations or those who need to manage minor everyday occurrences when looking after young children. When you choose the team at Lightning Training Solutions for paediatric first aid in Somerset, rest assured as our team are fully qualified when it comes to those working in early years settings.
The course is designed to give participants the knowledge and skills needed to treat children when they suffer knocks or bruises in everyday play, as well as provide support and attention until professional help arrives in those more serious situations.
Our Paediatric First Aid Courses
This level of paediatric first aid training that we provide across Somerset, is known as the standard for pre school care sectors. It focuses on the needs of children in emergency settings and means that after taking the course, you'll be fully equipped with a clear understanding of how to check for a child's vital signs, as well as the accident procedure for any injury or illness. The course we provide can be over one day or it could be condensed into two units which will take two days to be delivered.
This course will give first aiders the confidence to perform basic life support as well as treat burns, cuts, fractures and eye injuries, as well as having an understanding of childhood illnesses such as asthma, meningitis and febrile convulsions.
Who needs paediatric first aid training?
Our professionally qualified and experienced first aid tutors run all of the courses and combine learning with practical sessions which are conducted in a stress free environment which is relaxed and will encourage interaction and learning. At Lightning Training Solutions we're a Local Authority Approved provider of training for the Somerset Centre for Integrated Learning and in Wiltshire we're an approved training provider through Bright Horizons.
The paediatric first aid courses we provide is appropriate for a number of educational centres and includes:
Schools.
Pre-school groups.
Playgroups.
Day nurseries.
Parent and toddler groups.
Creches.
SureStart Children's Centres.
Childminders.
Foster carers.
Babysitters.
What's included in the Paediatric First Aid Training Package?
1 full day, or two sessions over two days.
Interactive hands on practical training.
One child and baby CPR training
Course booklet.
A recognised certificate valid for 3 years.
No previous training is required for this course.
What do the First Aid Paediatric Courses include?
First Aid Principles.
Vital Signs.
Accident Procedure – ABCDE.
Safe Airway Position.
Child and Infant Basic Life Support, including the use of an automated external defibrillator (AED)
Bleeding and Shock.
Choking.
Minor Injuries.
Serious injuries.
Soft Tissue Injuries.
Paediatric Medical Problems.
Burns.
Foreign Bodies & Stings.
Poisoning.
First Aid Kits.
For Paediatric First Aid in Somerset, call Inspirational Training today
If you are looking for paediatric first aid in Somerset, look no further and simply call our team of professionals today.
| Available Courses | Duration | Per Course | Per Person |
| --- | --- | --- | --- |
| *Paediatric First Aid | 2 Days | £700 | *£70 |
| Paediatric First Aid | 1 Day | £400 | *£40 |
* Book a full course (12 places) and get 2 places FREE! (prices listed 'per person' reflect discount)
Please note:
Maximum of 12 people per course. However, we are always happy to accommodate any number of people your business may need to train and prices for fewer numbers of people can be negotiated. Please contact us for details.
All prices are subject to VAT.
Terms and Conditions apply.
FAQs
What should I wear for the first aid course?
We recommend that you wear comfortable clothing, not skirts or dresses, in order to join in with the practical parts of the training course. You'll also be asked to remove your shoes, so it's an idea to wear socks.
What qualification do I get after attending?
If you're attending the Paediatric First Aid Course, you'll be awarded your certification on the day and this certificate will be valid for three years, after this an annual refresher course is recommended.
How is the course structured?
Our courses include a mix of techniques to assist with the learning styles of every attendee. Our candidates practice key moves using manikins as well as group work.
Who should take the paediatric first aid training course?
Although any parent may find it useful to take paediatric first aid training, people in the following professionals may be legally required to take a training course including teaching, childcare and child minding, guiding and scouting and social work.
How long does first aid paediatric training courses take?
There are courses of different lengths available, most basic paediatric first aid courses take around two days to complete, a course of this length will also give you that in-depth knowledge that you need to know how to be confident at administering first aid to babies and young children, should a medical emergency arise.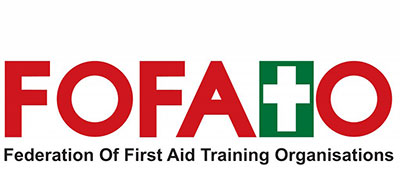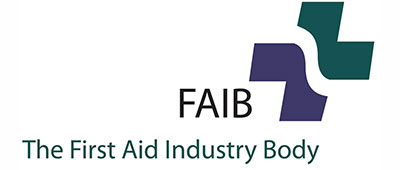 The Quality Management system at FAIB holds 3rd Party Certification via a United Kingdom Accreditation Service (UKAS) Accredited Certification Body.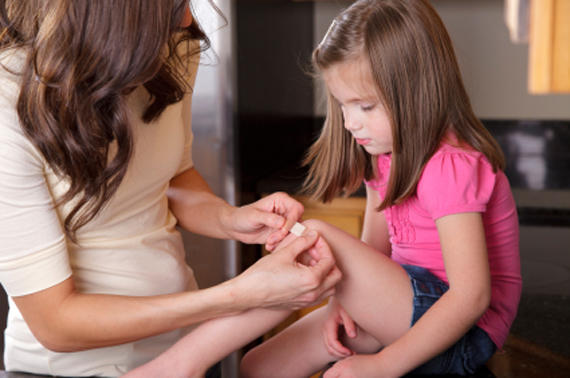 Looking for a first aid training course with a first aid qualification?

14 hours CPD reflects self study period of 2 hours